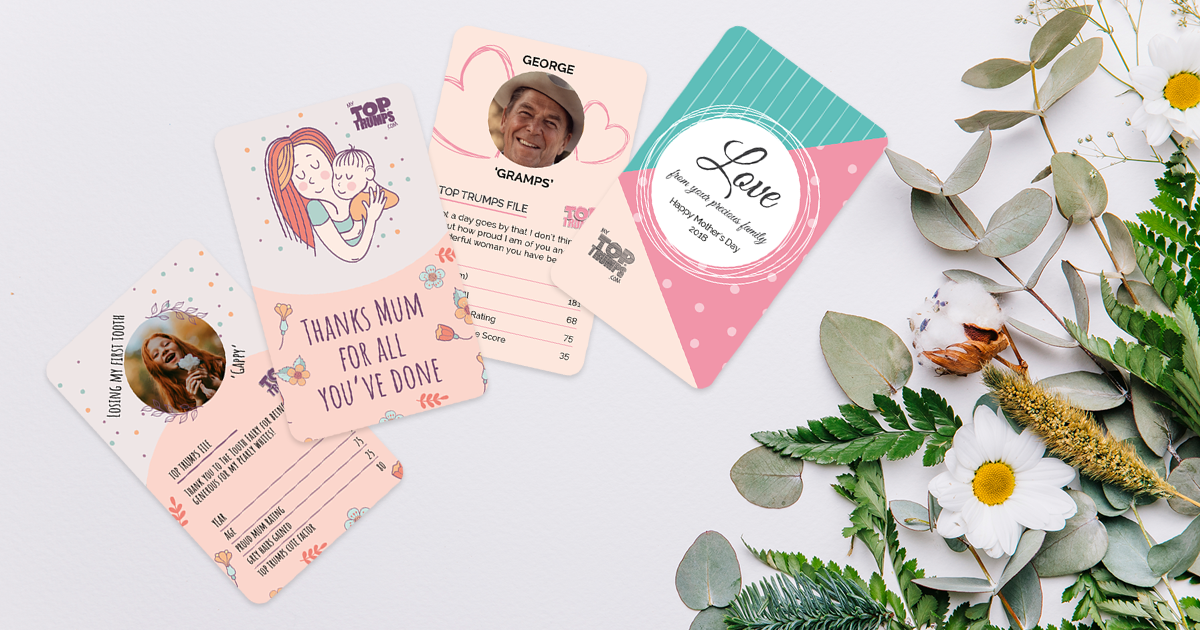 Mums… aren't they just the best? Not only do they have the monumental task of bringing us into the world, they also teach us right from wrong, and keep us clothed, fed, and watered right up until adulthood (sometimes much longer for a lucky few!). While we love and appreciate our mum's every single day, there is one celebrated day each year that we want to make her feel extra special, letting her know how much she means to us and the whole family. It is of course, Mother's Day.
Sometimes, finding the perfect gift for mum can be a tough ask! Over the years, she has been inundated with flowers, chocolates, and bottles of wine aplenty! And although these are all wonderful presents to receive, when it comes to choosing a thoughtful Mother's Day gift – you want to pull out all the stops!
This Mother's Day, we're excited to be launching two brand-new My Top Trumps designs, 'Thanks Mum' and 'Your Precious Family'. These two beautifully designed decks are fully customisable with photos and fun stats, making a perfect gift that is sure to bring a smile to mum's face!
Thank Your Mum with the 'Thanks Mum' Deck!
The Thanks Mum deck is a great choice for children of all ages. Choose 30 memories to add into your cards and have fun sharing these together as you reminisce those moments of joy, laughter, or complete disbelief! Whether that be losing your first tooth, your first school disco, or that time you decided to give yourself a new hair cut… cringe.
Maybe there's a new beautiful bundle of joy in your family to celebrate this Mother's Day? Why not create a deck that documents first year with mum? A gorgeous gift that also doubles up as a sentimental keepsake.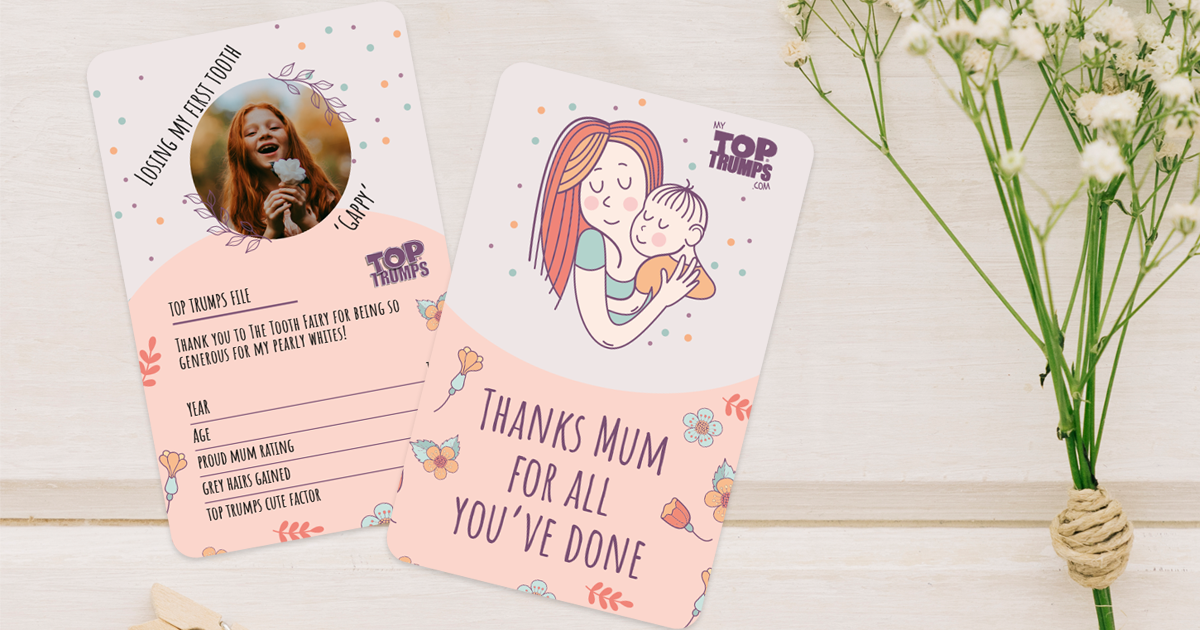 A Message from Your Precious Family…
Are there lots of people in your family who want to thank mum and send her a message of love this Mother's Day? Personalise the Your Precious Family deck with photos and messages from each member of the family, along with fun stats about each of them for a game of My Top Trumps that will have everyone feeling the love! Not got 30 family members to fill up your deck? That's ok! Why not include friends, pets, or even a few of mum's favourite things?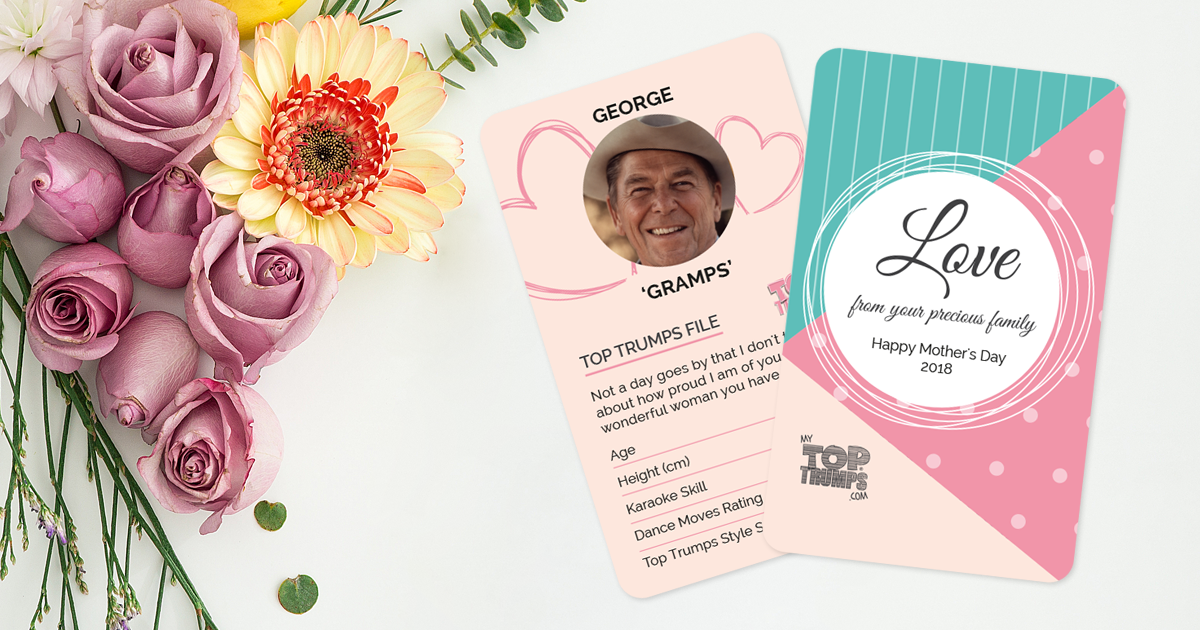 Wishing all mums, a Happy Mother's Day from My Top Trumps!