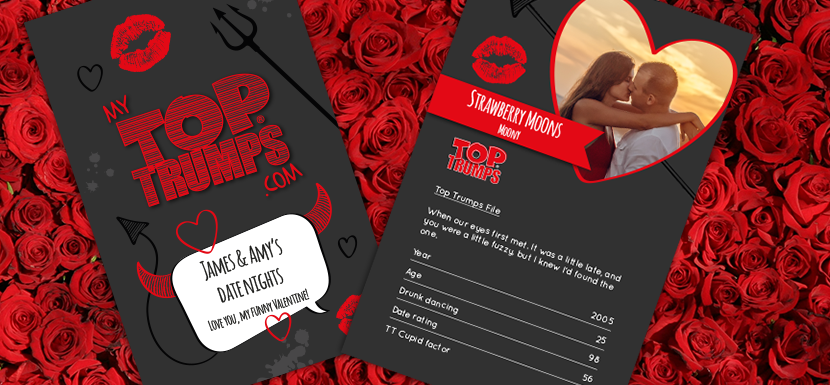 Valentine's Day is fast approaching, and while a day celebrated by some; others will be counting down the minutes until it has passed! Well, worry no more – My Top Trumps are here for all of you, and guarantee to make your Valentine's Day one filled with fun, laughter, and love… of all kinds!
Feeling All Loved Up?
For those of you in happy relationships, we salute you! And, we have the perfect personalised Valentine's Day gift that's sure to put a smile on your partners face. Create a deck of My Top Trumps filled with photos and stats about your relationship, whether that be memories shared, places visited, or those extra special milestones you've reached so far and will remember forever. Add a spark to your Valentine's evening and fall in love all over again with a game that'll have you reminiscing your favourite times spent together. Choose between our Date Night or Love Is in the Air decks to get started!
And They Called It, Puppy Love…
Do you have a different sort of love in your life? Perhaps one with a wet, shiny nose and a wagging tail? Our Dog Lovers deck lets you add photos of your beloved furry friend alongside cute stats of all their mischievous antics! Or, if you have numerous pets, you can add them all into your customisable cards and have fun finding out who comes up Top Trumps in your beloved Animal Kingdom this Valentine's Day.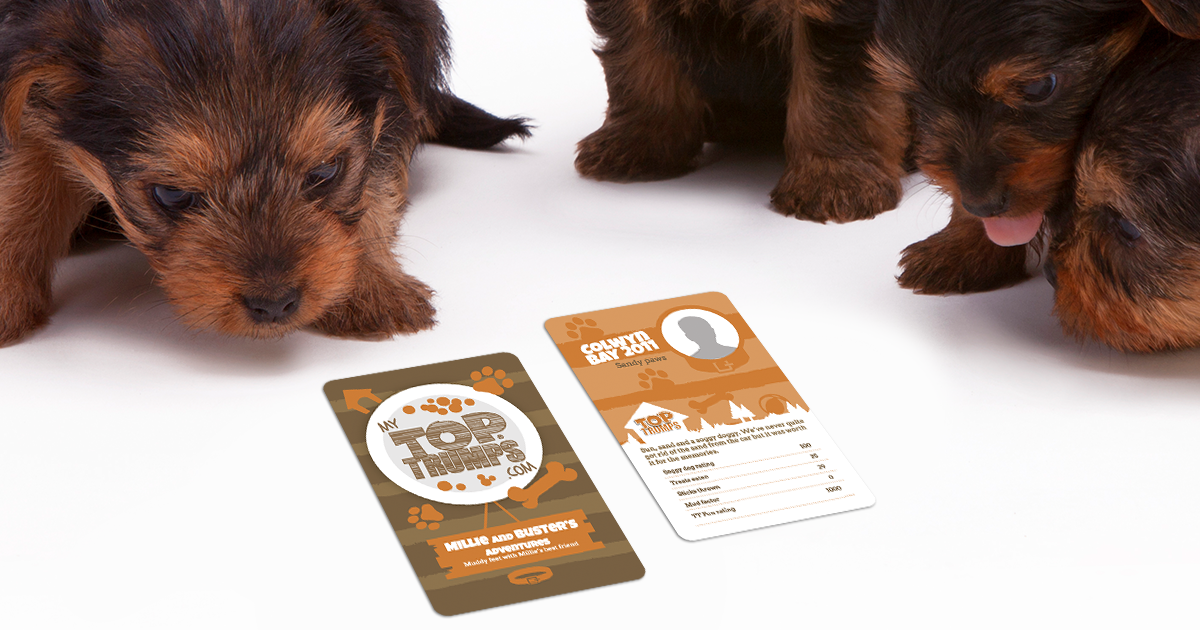 There Is No Love Stronger than That of a Supporter of Their Team!
Ok, enough of the lovey-dovey stuff! It's time for the passion that really pulls on the nation's heartstrings, where rivalries form and life-long commitments commence. Of course, it's sports. Whether you're a football fanatic, crazy about cricket, or gaga for golf – we have seven sports-themed decks ready to be personalised with photos of you and your local team, friends, family, or even imaginary players.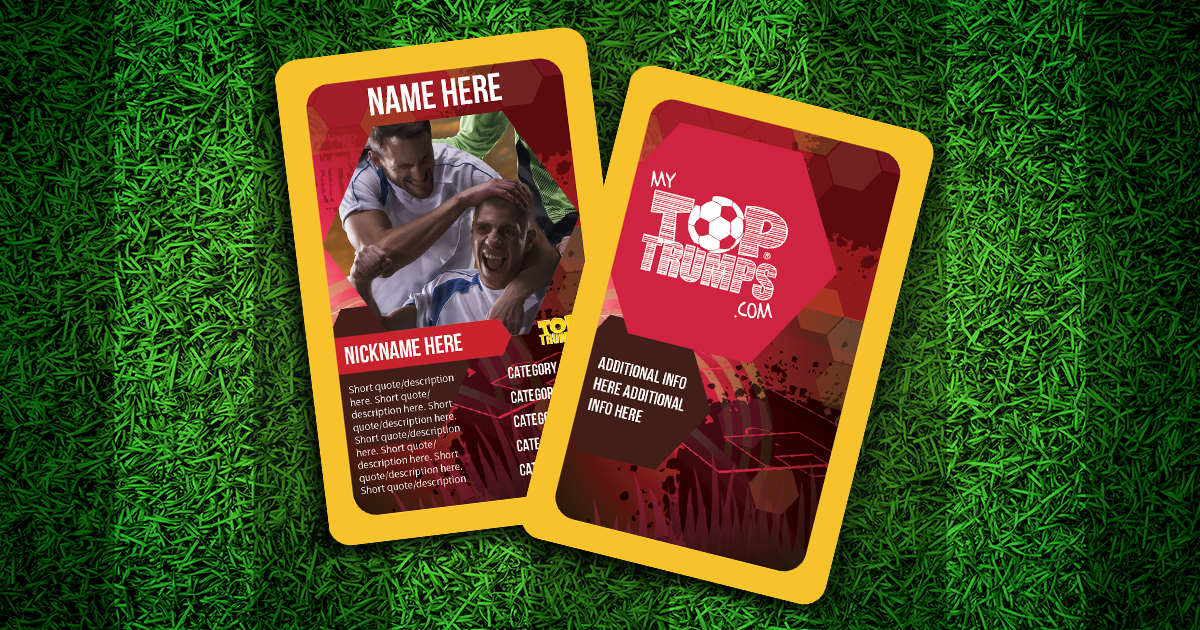 Show My Top Trumps Some Love
Don't forget to show My Top Trumps some love this Valentine's Day too by following us on Twitter and Instagram and liking us on Facebook.